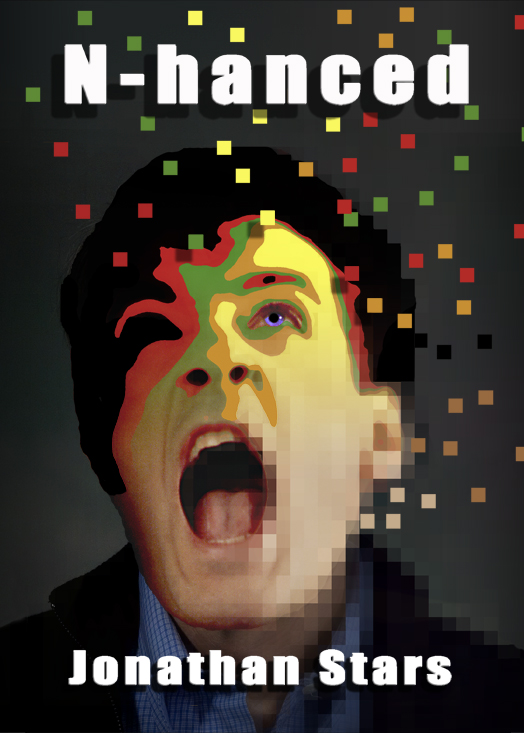 N-hanced
Charlie Noble invents N-hanced, an app for nano computers in the human brain. It promises to bring hope and prosperity to the downtrodden, making users instant experts on any subject. And it will free Charlie from his own demons.
While still in the testing phase, one of his coworkers is murdered. Then one of his test subjects commits suicide under mysterious circumstances. Before Charlie can find out whether the problem is his software, corporate espionage or something else, the board terminates his project.
Accused of negligent homicide, Charlie flees government agents who threaten his life. Desperate, he turns to his estranged friend, Jeff, who belongs to a mysterious underground cult that has abandoned all things high-tech and is against everything Charlie stands for. They're Charlie's last hope to help save him from disgrace and a life in prison—and to put N-hanced back on the track to changing the world.
Praise for N-hanced
Adrenalin-charged and hard to put down. Science fiction, mystery, action/adventure and courtroom drama. Stars makes it all work exceptionally well.
—Ray Walsh
—Lansing State Journal
An absolutely amazing story! A brilliant achievement—fully imagined, thoroughly plotted, peopled with strong, interesting and believable characters.
—David Rumhor
The story kept me on edge. It was hard to stop reading from chapter one. Very exciting!
—Valerie Cranfill
Compelling. A first rate story. I was hooked from the first page!
—John Couretas
I could hardly put it down, even though I'm not particularly tech savvy. It was a great read!
—Steve Purdy